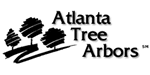 Each year, homes in Atlanta are the victim of trees falling due to the weather. During the hurricane season, more trees fall on metro Atlanta homes than during any other season. Even though this region of the southeast is not well known for being hurricane prone, strong winds and intense rain storms are still prevalent throughout the season. This is the time to take a quick look around your property to see what trees are in danger of falling, which ones require Atlanta home tree removal and which ones just need a little care. Here are a few things to pay attention to so you can breathe a little easier when the wind starts kicking up.
Two Main Trunks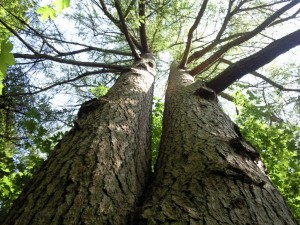 One of the first warning signs to look for is any tree with two main trunks, according to The New York Times. This is because the tree is not structurally sound. Even though the tree is perfect for climbing in and building forts in, it also means that the main trunk is being pulled in two directions every hour of the day. When even more pressure is put on the tree due to strong winds and rain, there's an even greater chance the pressure will be too much and one of the two trunks will fail. In these cases, one of the trunks will need to be removed completely, or a complete Atlanta home tree removal may be necessary.
Decay or Cavities in the Main Trunk
Those big open knots in your tree may appear endearing, but they can also be signs of tree disease. If these cavities or decay exist in more than 40% of the tree, the structural integrity of the tree can be severely affected. It's best to have a tree care professional, like the guys at Atlanta Tree Arbors, take a look at your tree to find out how structurally sound your tree is as well as what is causing the decay and/or cavities. There may be a way to help the tree without Atlanta home tree removal being necessary.
Dead or Dying Branches
As your tree grows, some of the branches may have problems distributing water all the way to the tips. These limbs may have trouble growing leaves and remaining alive. It is easy to see when a branch is dead and decaying, but it's more difficult to discover if the limb is dying. A tree professional in Atlanta can inspect the limbs and see exactly what condition they are in. Some pruning may be in order rather than having to invest in Atlanta home tree removal for your Atlanta home.
The time to have your trees inspected is now. By safeguarding your home and property before the hurricane season arrives, you can protect your house and those residing within it. The professionals at Atlanta Tree Arbors are ready to set an appointment with you right away to inspect your trees and safely remove any trees necessary so your property is safe for hurricane season. Call today at 678-887-6568 to set an appointment and to get an estimate.