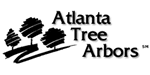 When living in Georgia, hurricanes and severe tropical weather are simply a part of life. These devastating storms can cause billions of dollars in damage. While those types of numbers may seem abstract or unimaginable, watching your favorite tree land on top of your home or other residential structure can help give new meaning to this concept. Fortunately, you don't have to go into next year's hurricane season unprepared. Instead of simply hoping for the best, take a moment to review some straightforward tips and suggestions that can keep your home safe when expecting some of nature's worse storms.
Give Your Trees a Trim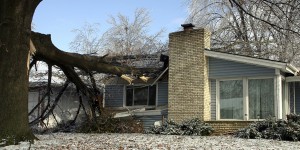 While any Marietta tree service will tell you this piece of advice in the sales pitch, the reality of the matter is that your trees could probably do with a trimming before hurricane season rolls back around. In fact, Kim D. Coder, an Ecology professor from the University of Georgia, recommends that any tree with a dense canopy undergo a thinning to help the tree avoid "wind loading" and create improved wind flow through the branches. Otherwise, these branches and leaves can act like a sail, causing your tree to pick up winds and end up somewhere it shouldn't be.
Avoid Growing Trees with Multiple Leaders
The base of the tree is also highly important during preparations for tropical storms. According to researchers at the University of Florida, having a tree with multiple leaders or trunks can lead to serious instability issues later in its life. As the tree grows older, these upright leaders can deteriorate or become overburdened, leading to a potential collapse or fall when heavy rain or high winds come through your area. While these natural growths may be beautiful now, the damage they can create later is cause enough to deal with them in a timely fashion.
Promote Branch Health
Sometimes trimming branches just isn't enough. In the case of overall tree health, the Insurance Institute for Business and Home Safety recommends evaluating branches that seem sickly or dead throughout the year. This way, your home can reduce the risk of damage from broken and dislodged branches. Naturally, it might take the help of a Marietta tree service to look over the trees and pinpoint potentially hazardous branches on your property. From here, you can create a smart and effective plan to deal with these threats and maintain a healthy and safe tree situation.
Work with an Arborist
Of course, making plans to handle any sort of problem, from dead or sick branches to trees with multiple leaders, requires an expert approach that comes with serious risk for those who aren't aware of all of the intricacies of working with trees. It is for this very reason that homeowners and other proprietors should only work with arborists when handling preparations for hurricane season. If you handle these duties on your own, or employ the neighborhood handyman under the table, you run the very serious risk of injury and limited to no insurance protection in the event of an accident.
If you need assistance preparing for the next Hurricane season in the Atlanta area, you can call Atlanta Tree Arbors for assistance. Call to schedule an appointment or to get a quote at 770-256-4599.