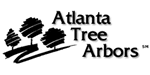 Trimming the trees on your Marietta property can be a little daunting. Not only are you facing the possibility you could hurt the tree, but if not done correctly, you could damage your property – something you were looking to avoid by trimming the tree. There are a few questions you need to answer when considering Marietta tree trimming. By learning the answers to the questions below, you're one step closer to having the effective tree trimming you need for your Marietta home.
Can I Trim My Own Trees?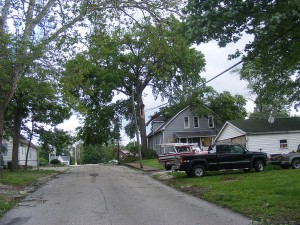 According to Allstate, the only time you should have complete confidence in trimming your own tree is when the diameter of what you're looking to remove is 5 cm or below. Further, you can probably get away with trimming anything between 5 cm and 10 cm, but you may want to think twice. However, anything over 10 cm should be left in the hands of the professionals in Marietta tree trimming. Tree professionals, like the guys at Atlanta Tree Arbors, can easily remove the limbs without trouble. You won't have to worry about being hurt, damaging your property or damaging the tree itself when you use an arborist to trim your tree for you.
Why Should I Trim?
There are a few different reasons to trim your trees. If your trees are too close to the house (within 5 feet), over the home, driveways or pathways, it's time to trim the trees. Trimming can also help to increase your view from the home. Limbs that obstruct your view from bedroom windows can easily be trimmed back, so you can enjoy the great view of the Atlanta skyline or of Kennesaw Mountain as may be the case. Additionally, you may recognize certain tree limbs are dead, dying or diseased. Trimming or removing these limbs will help to protect the rest of the tree. Last, by trimming limbs, you may be protecting the plants and vegetation underneath the tree, so they can grow easily.
How Can I Trim So It Lasts?
Paying for Marietta tree trimming from professionals can be expensive. You don't want to invest in this kind of service every day, so making sure the trimming will last allows you to go for years without having your trees trimmed. The best way to make sure the trimming will last is to have the tree trimmed 5 to 10 feet away from the house. This will keep your property safe from falling limbs for 3 to 5 years depending on the size and type of tree. In most cases, removing the limbs will take less than 10 minutes per limb. So, in less than an hour or two, your entire tree can be trimmed to protect your home and your family.
You can get the tree trimming services you need as well as complete tree removal in the Metro Atlanta area when you call the tree professionals at Atlanta Tree Arbors today. Call 678-887-6568 to schedule an appointment and to get an estimate on the work your property needs.