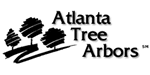 Everyone knows that trees add beauty, act as sound barriers, they and are excellent for the environment. We know that they can add value to a property, but it can be harder for people to determine what their trees are actually worth. Getting some help from the professionals at Atlanta Tree Arbors can help you to maintain Marietta tree value.
Determining Value
You can determine the true value of the trees on your property through a process called valuation. There are professional who work with trees who know how to properly determine the valuation of trees. The guidelines which are used in this process are recognized by courts, insurance companies and in some circumstances, the Internal Revenue Service.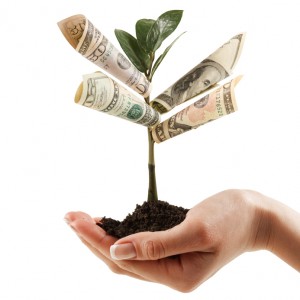 A tree professional can help you develop a landscaping plan for installing trees which will help to raise the value of your property. A professional can also set up a plan for caring for those trees and those which are already planted on your property to increase Marietta tree value over time.
Recouping Losses
Trees which are damaged, diseased or destroyed there is still hope to reclaim the amount they were once worth. This can be done by making a claim to your insurance company in some circumstances. There are some situations in which you can deduct the financial loss of your trees from your income taxes. The cost of having a professional do any work necessary on your damaged trees can also be included in these types of claims and deductions. It is worth it to take the time to consult with your insurance or tax professional to find out if your losses qualify for these forms of reimbursement.
Necessary Steps
There are steps any property owner should take before and after they experience any loss or damage to their trees to reclaim Marietta tree value. Taking these steps will not only help in protecting the green investment made into landscaping efforts, it will also protect the green in your wallet.
The first step is to seek a professional to assist in making a landscaping plan which will be both beautiful and functional.  The second step is to let the professional develop a plan to help preserve and maintain the value of those trees.
The third step is take phots of all tress and landscaping which they are healthy and thriving. Having these photos help to establish "before and after" comparisons which are crucial when making any type of claim for financial loss. Having these photos available can help to expedite claim processes.
The fourth step is consult with your home owner insurance professional. They will be able to give you the exact amounts for allowable claims per tree on your property should damages ever occur.
Keeping accurate records for the amounts you have paid for landscaping is the fifth step. These records are handy to have for both insurance claims and income tax deductions.
The last step is to maintain a relationship with a trusted tree care professional, like the professionals at Atlanta Tree Arbors. They will be able to assist you in every stage of the life cycle of your tress to ensure you do not suffer needless financial losses to the investment you have made in your landscaping. Protect Marietta tree value when you call today at 678-887-6568.